YEAR END RECITAL
June 25th, 2022
Competitive Showcase – 7:00pm
ROCKPOINTE CHURCH, BEARSPAW
Please find details below about photo day, dress rehearsals, and show dates.
DRESS REHEARSAL SCHEDULE & SHOW ORDER
COMPETITIVE SHOWCASE DRESS REHEARSAL:
Part 1 – Tuesday, June 21st, 7pm to 9pm
Part 2 – Wednesday, June 22nd, 7pm to 9pm

COMPETITIVE SHOWCASE RECITAL DAY:
Saturday June 25th, 7pm

Show Order TBA – All Competitive Groups & Pre-Mini & Mini Classes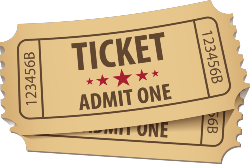 Welcome to our new eTicket system for 2022! No more misplacing paper tickets. When you purchase your tickets, you will receive an email containing QR code-based eTickets. Simply bring your eTickets on your phone and we'll scan you in at the entrance to the auditorium.   
Tickets go on sale here starting June 1st, 2022!!
Tickets are $22 each for Shows A & B or $25 for the Competitive Showcase, and include a FREE digital download of all 3 shows.  Children 2 and under sitting on laps do not require a ticket.  Dancers do not need a ticket for their own show, however will need a ticket should they want to attend a different show.
Professional Recital Videos
New this season!  All ticket holders will have access to professional videos of all 3 shows digitally, available for download at no extra charge after the shows. DVDs can still be purchased after the show if preferred over digital, please contact the office after the recital for pricing.