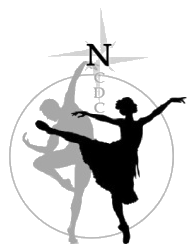 North Calgary Dance Centre believes in providing the highest quality training for our dancers, while being mindful of the budgets of our families. We always post our tuition for prospective families to see and are proud to offer very competitive rates along with some of the highest rated, most experienced and talented teachers in the city.  
We accept payments for full year tuition along with the registration fee and costume fee by cash, cheque, Visa, Mastercard, Debit or E-transfer. We also allow and encourage families to take advantage of our 10-month payment plan, which can be paid by Electronic Funds Transfer (EFT) only using a VOID cheque.  Families registering for our programs will pay the registration fee and 1st month's tuition (September) upfront, by cash, cheque, Visa, Mastercard, Debit or E-transfer, as well as provide a VOID cheque for monthly payments to be withdrawn from October through June.  The costume fee for our June recital will be withdrawn along with monthly tuition on November 1st for accounts paying monthly.
Below is our tuition chart.  Please note the competitive class training rates do not include extra classes over and above the base training hours such as Acro or Hip Hop.  Those classes may be added on at a discounted rate, outlined in your pre-registration packages.  
​Sessional classes do not pay a registration or costume fee.
North Calgary Dance Centre




Tuition Rates 2020/2021

Regular Class Pricing

10 Monthly Instalments

Full Year Payment

45 Minutes/Week

$65

$650

60 Minutes/Week

$75

$750

75 Minutes/Week

$85

$850

90 Minutes/Week

$95

$950

Sessional Class Pricing

Full Session Payment


(No registration fee for sessional classes)

45 Minute Class – 10 Week Session

$160

Competitive Training Pricing

For basic training classes.
Acro & Hip Hop are charged additionally, as per your registration handout.

10 Monthly Instalments

Full Year Payment

Mini Classes

$200

$2000

Pre-Junior Classes

$225

$2250

Junior Classes

$250

$2500

Pre-Inter Classes

$275

$2750

Inter 1 Classes

$300

$3000

Inter 2 Classes

$325

$3000

Senior B Classes

$325

$3250

Senior A Classes

$340

$3250
Registration Fee – Payable once each season




(Not applicable for sessional classes)

$30/Student

$40/Family

Multiple Class Discounts

2 Classes/Student

5% Discount – both classes

3 Classes/Student

10% Discount – all classes

Family Discounts




(Not applicable to competitive training tuition rates)

2+ Siblings

10% Discount – all classes
NCDC Dance Tuition Schedule