COME AND JOIN US FOR OUR SUMMER INTENSIVE!!
AUGUST 24-28TH 2020
Camps will cover all disciplines including Ballet, Tap, Jazz, Modern, Lyrical, Hip Hop and Theatre Jazz.
The Intensive Week runs for 4.5hours/day Monday – Friday, tuition is $350.
Mini/Pre-Junior/Junior – 10:30am-3:00pm
Pre-Inter – 10:30am-3:00pm
Inter – 10:30am-3:00pm
Teen B – 3:30pm-8:00pm
Teen A – 3:30pm-8:00pm
Senior A & B – 3:30pm-8:00pm
We are excited to welcome guests RJ Johnson-Brown, Kelsie Vanstone, Maddie Koller, Sabrina "Naz" Comanescu, Rachel Lowe, Sean Butler, Jarret Cody and Crystal May, along with your NCDC regular faculty!
Any students who are NEW to NCDC wishing to audition for our competitive program should attend camp with us this summer for placement.  Please contact the office at northcalgarydance@gmail.com for more information about our levels.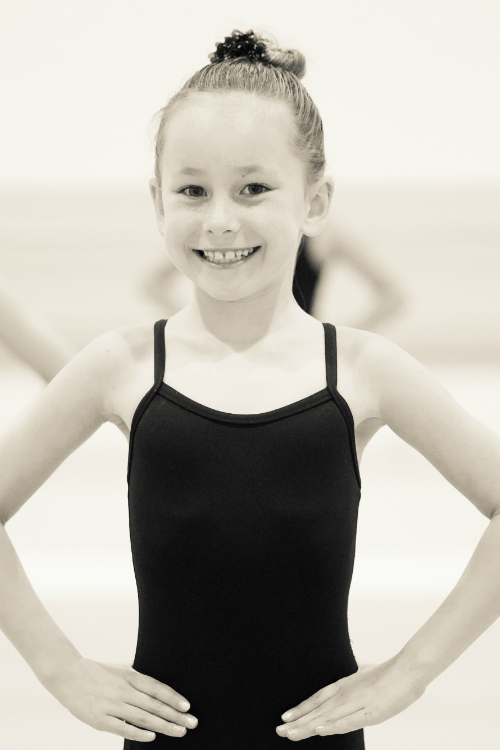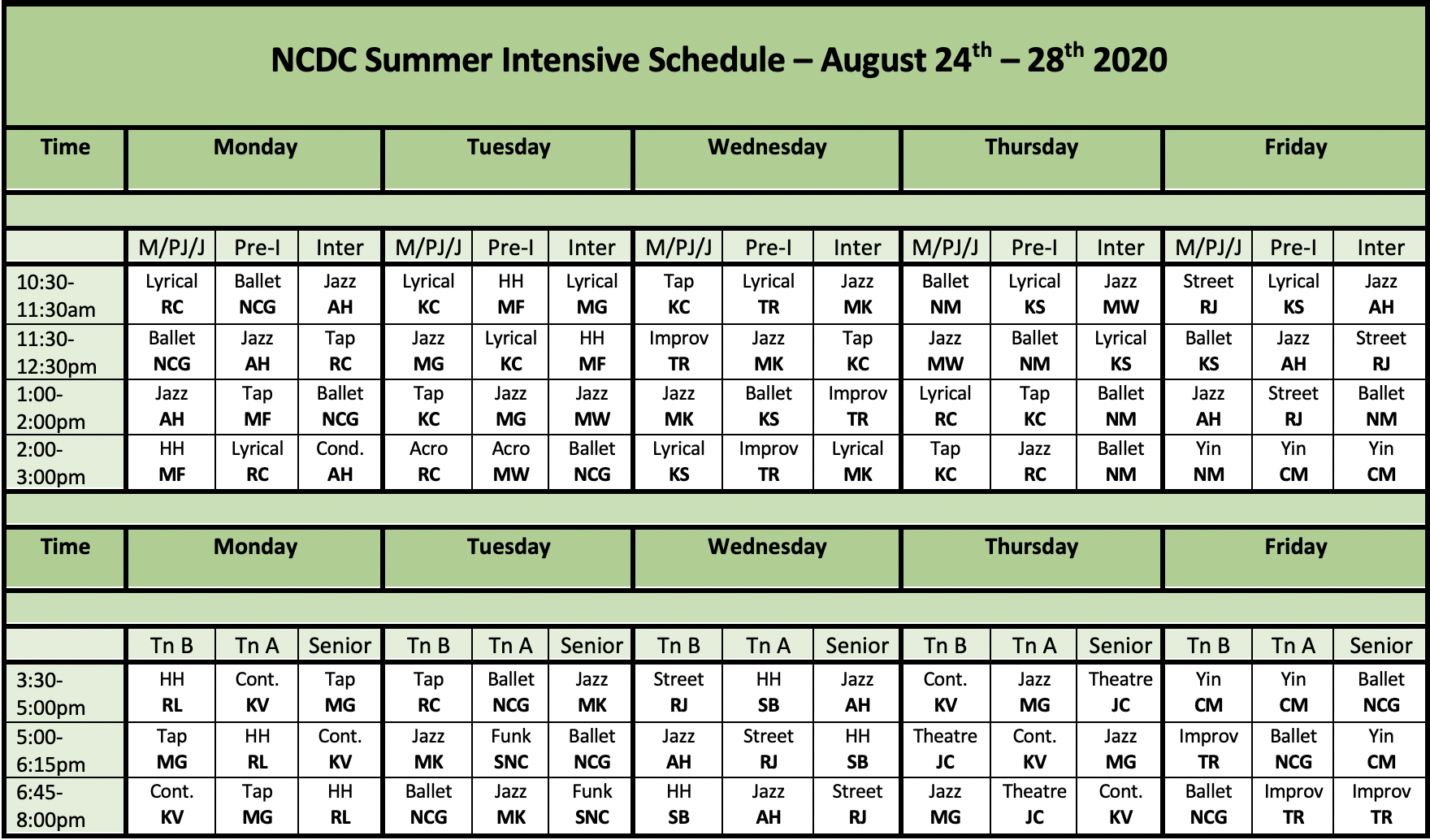 We are working closely with Alberta Health Services on guidelines for summer camps, and are excited to be able to offer camps for our dancers in a clean, safe environment.  Our camps will be limited to specific cohorts, and extensive cleaning measures have been implemented.  Check out our COVID-19 info page for more information on safety precautions being taken by the studio.
Monday – Thursday
10:00am-1:15pm
July 20th – 23rd
August 10th – 13th
Monday – Thursday
10:00am-1:15pm
July 20th – 23rd
August 10th – 13th
Monday – Thursday
10:00am-1:15pm
July 13th – 16th
August 10th – 13th
Monday – Thursday
10:00am-1:15pm
July 13th – 16th
August 10th – 13th
Monday – Thursday
10:00am -1:15pm
July 13th – 16th
August 10th – 13th
Monday – Thursday
2:00pm-5:15pm
July 13th – 16th
August 10th – 13th
Monday – Thursday
2:00pm-5:15pm
July 20th – 23rd
August 10th – 13th
Monday – Thursday
2:00pm-5:15pm
July 20th – 23rd
August 10th – 13th