Preschool Class Description
Suitable for boys and girls aged 3-5 years, our preschool combo classes teach dance technique and creative movement through basic ballet, acrobatic and tap skills.  Students follow a structured class allowing for development and improvement of skills in a classroom setting, while cultivating a love of dance, music and self-expression.  Each class teaches either tap or acrobatics as well as ballet, ensuring an exciting and action packed class every time.
45-minute/week class tuition is $70+gst/month and the recital costume fee is $85+gst/class.  Sessional Preschool classes are $170+gst for each 10 week session with no registration or costume fees.
Full year Preschool classes run from September through June, and will participate in a year end recital at the end of the season.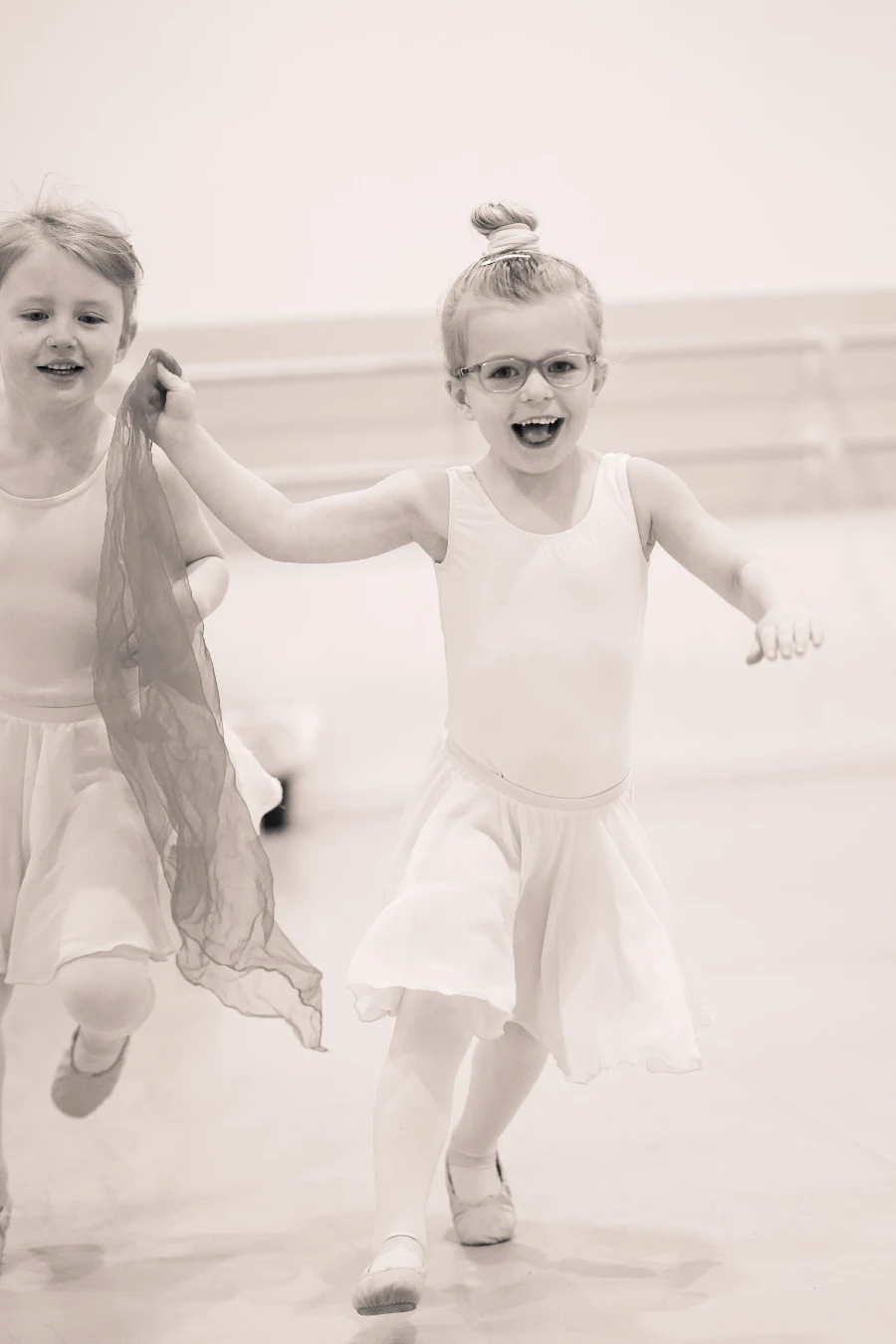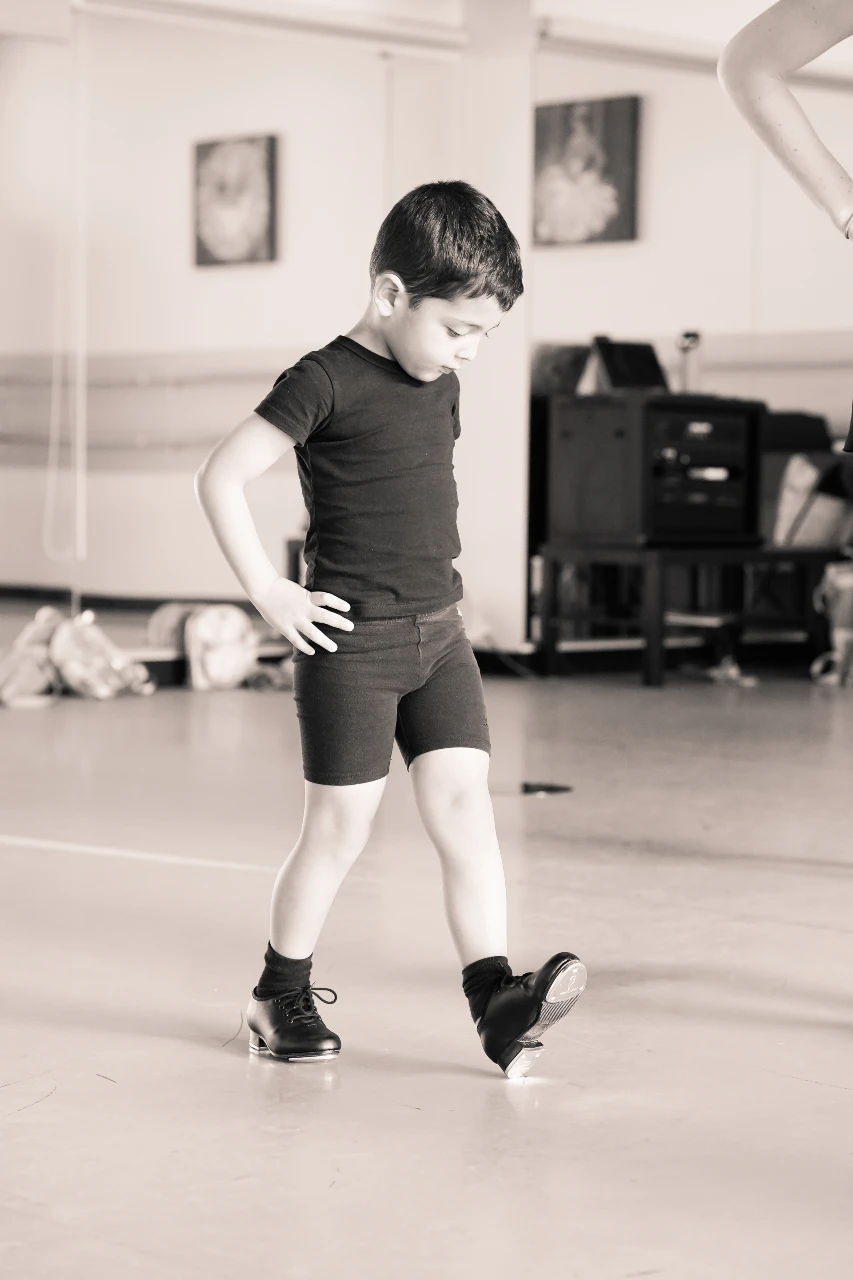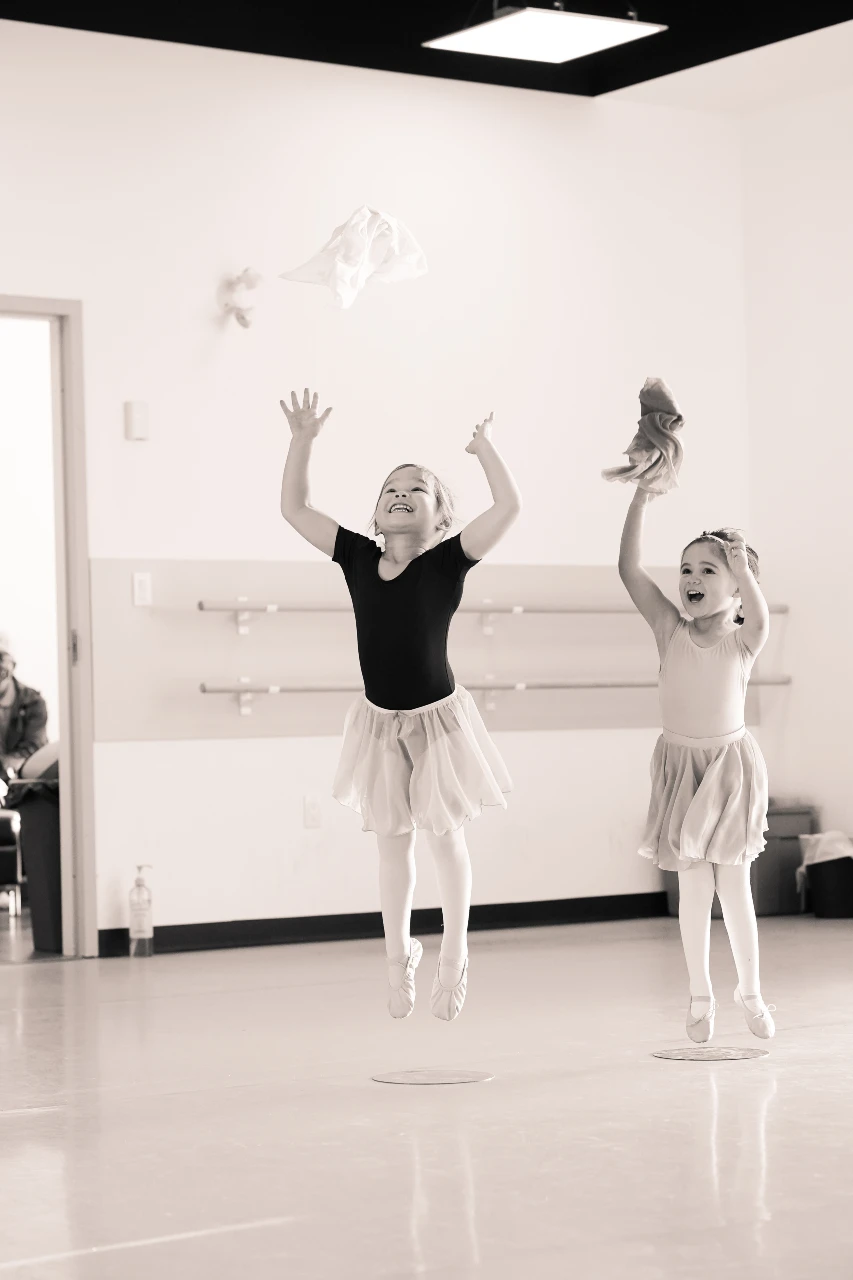 Ballet
In Ballet, students will learn the Royal Academy of Dance's 'Preschool' and 'Pre-Primary in Dance' syllabus.  Students will learn the joy of movement and self-expression through dance, with an emphasis on imagination, prop use, teamwork and classroom etiquette.
Tap
In Tap, students will learn a combination of Al Gilbert and ADAPT tap syllabus, encouraging a progressive build in technique and the understanding of basic rhythms, timings and tap steps.  Students will enjoy this high-energy class as they develop co-ordination and strength in their legs and feet.
Acro
In Acro, young students have a chance to develop flexibility and strength as we explore somersaults, back bends, bridges, headstands and cartwheels, along with other basic skills.  Acro is a wonderful compliment to any dancer's training and is popular for it's strength and flexibility benefits.
2023/2024 Preschool Class Schedule
MONDAYS
10:00-10:45am – Ballet/Tap Combo
4:15-5:00pm – Ballet/Tap Combo
WEDNESDAYS
3:45-4:30pm – Ballet/Acro Combo
THURSDAYS
10:00-10:45am – Ballet/Acro Combo
5:00-5:45pm – Ballet/Acro Combo
FRIDAYS
3:30-4:15pm – Ballet/Tap Combo
SATURDAYS
9:00-9:45am – SESSIONAL Ballet/Acro Combo
9:15-10:00am – Ballet/Tap Combo
10:15-11:00am – Ballet/Acro Combo
NEW! 10-week Preschool Sessions 2023/2024
Ballet/Acro – Saturdays 9:00-9:45am
Session 1 – September 9th – November 25th, 2023 (No class October 7 & Nov 11)
Session 2 – January 13th – March 23rd 2024 (No class February 17)
Session 3 – April 6th – June 15th 2024 (No class May 18)
45-minute/week class sessional tuition is $170+gst with no registration or costume fees.
Preschool Dress Code – Girls
Let your little one express themselves through their class wear!  We recommend a pink, purple or blue tank style bodysuit with a matching skirt of your choice, along with convertible foot 'Ballet Pink' tights.  Girls with long hair should secure it back in a bun, and those with shorter hair should consider a headband or clips to keep the hair out of their face.  
Full sole leather ballet slippers with elastic across the instep will be worn.  For Ballet/Tap Combo classes, dancers should also purchase Black Patent Leather tap shoes.  Bare feet will be worn for the Acro portion of the Ballet/Acro combo class, so please ensure your dancer is wearing convertible foot tights, otherwise they may not be able to gain traction on the floor.
Preschool Dress Code – Boys
Boys can wear their choice of blue or black shorts or pants that are easy to move in, with a white or blue short sleeve t-shirt.  Boys shoes should be a canvas or leather soft ballet shoe, in white or black.  For Ballet/Tap Combo classes, boys should choose black lace up or slip on tap shoes of their choice.
CLICK HERE for a full listing of dress code, and store suggestions.
If you have any questions please don't hesitate to 

contact us

!