Parented Class Description
For your little one who cannot wait to get into a dance class!  Our parented classes are for boys and girls aged 18 months – 3 years with a parent or caregiver joining the toddler in class.  Our parented classes are a great bonding experience and fun introduction to dance and structured class time.  The classes allow little dancers to explore new environments, socialize, develop gross motor skills, co-ordination, musicality and rhythm, sing songs and work with props.   Basic creative movement will be taught in the class with elements of ballet and acro technique.
Our parented classes run for 45 minutes once a week for 10-week sessions, and tuition is $170+gst/session.  No registration fee or costume fee is taken for sessional classes.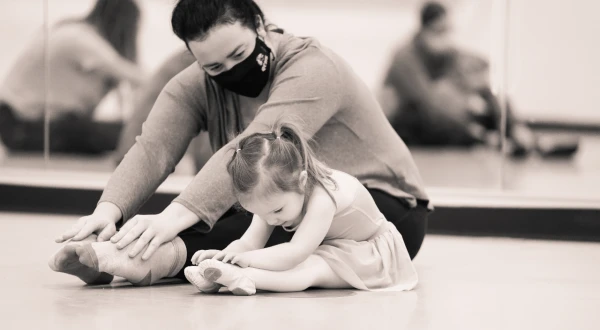 2023/2024 Parented Class Schedule
SATURDAYS
9:45-10:30am – Parented Ballet/Acro Class

Session 1 – September 9th – November 25th, 2023  (No class October 7 & Nov 11)
Session 2 – January 13th – March 23rd, 2024 (No class February 17)
Session 3 – April 6th – June 15th, 2024 (No class May 18)