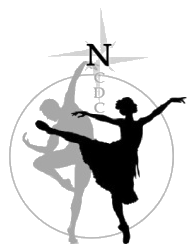 COVID-19 Updates – What we are doing.

We are committed to the health and safety of our students, families, staff and the community as a whole as we navigate the COVID-19 crisis together. NCDC has implemented a number of safety measures and cleaning procedures as we approach re-opening, to help reduce the spread of COVID-19.  As we develop plans in alignment with the relaunch strategy and begin to bring students back for our summer camp and lesson programs, we commit to remain in alignment with recommendations put forward by Alberta Health Services.
We are updating this page periodically to share details about how we are adjusting to changes in our operations and to keep you informed.  As new information is released that affect our business, you can find the latest updates on this page.
You can find the AHS guidelines for Summer Camps HERE.  You can find the Alberta Dance Studio Owner Alliance proposal for protocol and procedure for safe re-opening HERE.  North Calgary Dance Centre is committed to following and exceeding all guidelines set forth for cleaning and offering a safe environment for our students as we return to our new normal.
As of May 21st 2020, AHS has confirmed that we may begin operating with Summer Camp and Summer Classes as of June 1st.  We will be communicating with our families once this date has passed and we still have the green light to proceed.  We are currently accepting registrations for our July Summer Camp, and will begin summer classes and private lessons in June.
Beyond this summer, it is our intention is to open classes for registrations this fall and to run at reduced capacity and any required physical distancing, beginning on September 8th, 2020.   Registration starts June 1st and opens to the public on June 15th.  We expect to have a lengthy waitlist for classes, which we will open as soon as further restrictions for Dance Studios are lifted and we are able to accommodate more students per class as per public health guidelines.
We want to remind families that your health and safety is our number 1 priority.  We reassure you that our facilities are clean and safe for our students, and we are so excited to welcome our dancers back in our doors this summer!  We thank you all for your support and kindness during this time.  We are a local, small business, and appreciate you and our entire community beyond measure.
Sincerely,
Natalie Madden
Owner – North Calgary Dance Centre