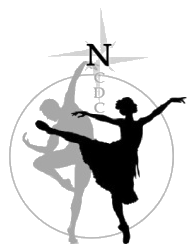 COVID-19 Updates – What we are doing.

We are committed to the health and safety of our students, families, staff and the community as a whole as we navigate the COVID-19 crisis together. NCDC has implemented a number of safety measures and cleaning procedures as we re-open to help reduce the spread of COVID-19.
We are updating this page periodically to share details about how we are adjusting to changes in our operations and to keep you informed.  As new information is released that affect our business, you can find the latest updates on this page.
You can find the AHS guidelines for Summer Camps HERE.  You can find the AHS guidelines for Dance and Recreation HERE. North Calgary Dance Centre is committed to following and exceeding all guidelines set forth for cleaning and offering a safe environment for our students as we return to our new normal.
Questions and Answers – NCDC's safe operating strategy:
Q1. Do the students, staff and parents need to wear masks to enter the dance studio?
As per the City by-law implemented on August 1st, we request that all dancers, parents and staff wear a mask upon entering the space.  Once students have gone into the dance studio (out of studio common areas like lobby, lounge, kitchen etc) they will remove their masks and keep them in a clean bag for the duration of the dance class.  We request the students sanitize their hands before putting the mask back on upon leaving the dance area.  Families/dancers who are exempt from wearing masks for any reason are welcome into our space, and we ask that you help us keep everyone safe by maintaining social distancing while in the space without a mask.  We will revisit our mask policy upon a repeal or amendment to the bylaw by Council on September 14th, 2020.
Q2: How will NCDC maintain a disinfected safe space for the students and staff?
Q3: How will you maintain social distancing between dancers?
While it may not always be possible to maintain proper distancing between dancers in class, we endeavour to keep them safe by using floor marking systems, reminding the students to distance regularly and by modifying our classroom activities (no holding hands, partner work etc) to support distancing.  Students in the same class will be considered a cohort group and contact tracing is possible given the nature of our programs.
Q4: How will you deal with congestion in the vestibule and lobby during class changes?
We plan on implementing one-way traffic through our space when we begin classes in the fall.  Students will arrive using the main entrance and go into their respective classrooms while bringing their shoes and bags/jackets into the space with them.  At the end of class, students will exit using our back doors/hallways with the help of our student volunteers and class assistants.  Parents can then meet their dancers in the parking lot or in the main building elevator lobby during colder months.  We ask that parents 'drop and go' and not remain in the studio common areas to wait while their dancer is in class to limit congestion and foot traffic through our studios.  Parents of preschoolers or any dancers that may need extra support for the first few weeks are welcome to come in and help ease their dancer.  When possible, they will be asked to wait in the car once the dancer is settled.  We are committed to having plenty of staff and assistants to help with the transition for everyone and thank parents for their understanding!
If you have any questions regarding our protocols on COVID safety, please do not hesitate to reach out anytime.
We want to remind families that your health and safety is our number 1 priority.  We reassure you that our facilities are clean and safe for our students, and we are so excited to welcome our dancers back in our doors this summer!  We thank you all for your support and kindness during this time.  We are a local, small business, and appreciate you and our entire community beyond measure.
Sincerely,
Natalie Madden
Owner – North Calgary Dance Centre